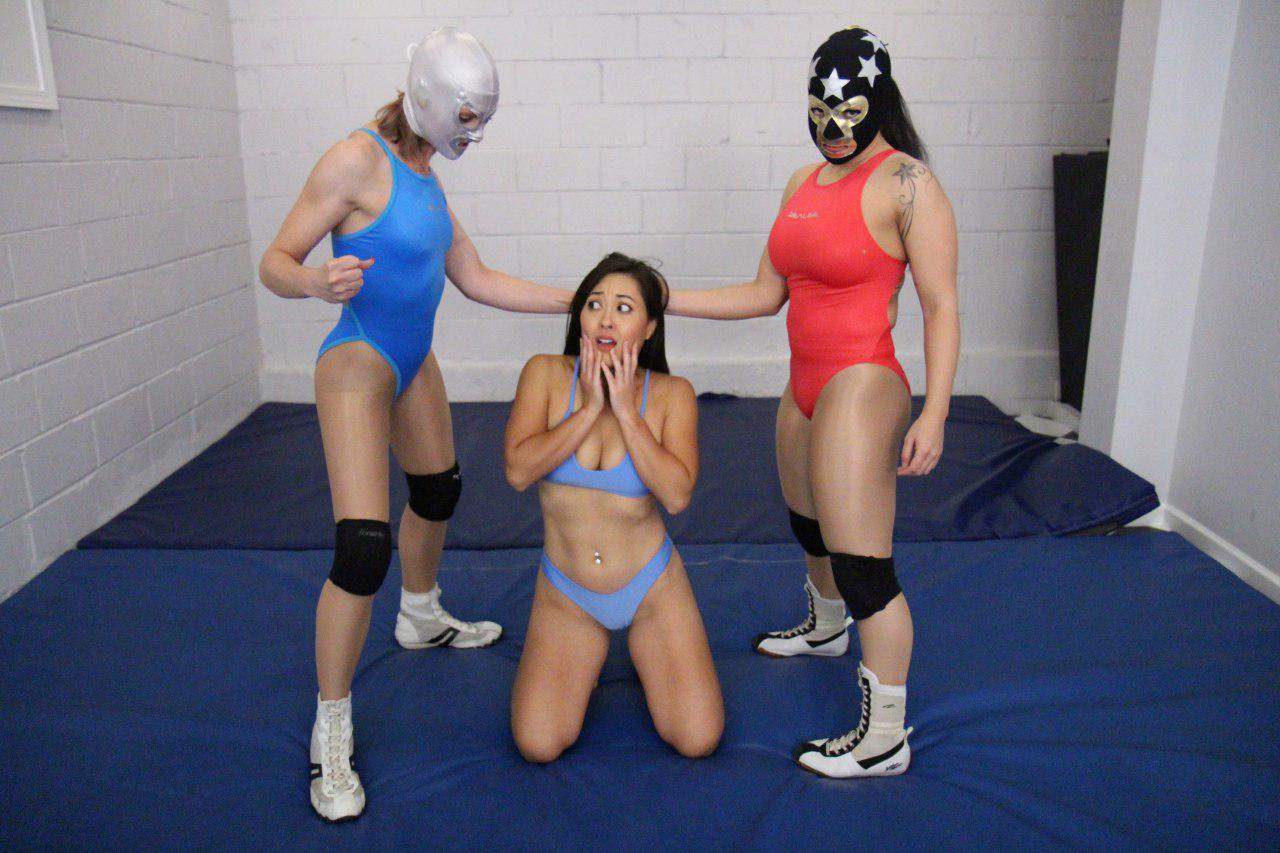 The SKW mat room (as seen in recent productions) contains THREE 4-inch thick 12×6 ft. blue mats and plenty of room for pro/sub style wrestling, as well as storyline (superheroine/spy vs spy) customs.
———————————————————————————
READ BELOW BEFORE PLACING YOUR ORDER!
If you'd like to order an SKW custom clip, please send a basic outline to iamsleeperkid@yahoo.com that includes the following:
– requested models from our AVAILABLE ROSTER/VISITORS section.
– basic story/theme
– attire requests
– desired length of custom
– set requests (we shoot in both our mat room, outdoors, and in our home sets)
PRICING will be decided based on clip complexity, SFX requests, length, difficulty levels, choreography, lighting, etc.
In other words, the simpler your script, the lower the price…but we DO promise to bring ANY and all requests to glorious life, as we have yet (in over 20 years in this biz) received a single negative review!
A note on RACIER content:
Sensual themes and partial nudity are available request based on the context within the script and (most importantly) our models' comfort and personal limitations.
We are looking forward to collaborating with you!
-SKW/SSP